Southlands Phase 5B 14MR Irrigation,  Medicine Hat,  AB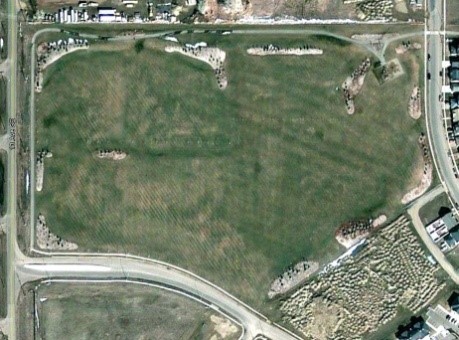 PROJECT OWNER:
City of Medicine Hat.
COMPLETION DATE:
2008
ESTIMATED CONSTRUCTION COST:
$1,260,000 (Landscape & Irrigation)
IRRIGATED AREA:
8.96 ha (22.13 acres)
IRRIGATION PRODUCTS:
Hunter ACC Two wire Controller
Hunter I-25 Sprinklers (Turf)
Bubblers for trees
PVC Mainline Piping
Booster Pump
PROJECT OVERVIEW
Southlands community is located in the South East quadrant of the City of Medicine Hat, Alberta. The project included an extended sports field site with four ball diamonds and four soccer fields, an adjacent Municipal Reserve, and PUL corridor. LIS was engaged by Scheffer Andrew Ltd. to meet the irrigation design requirements of the project in compliance with The City of Medicine Hat Municipal Servicing Standards and General Landscape Specifications and as per The Irrigation Association's Turf & Landscape Irrigation Best Management Practices.

PROJECT CHALLENGES
The development has multiple owners (The City, School Board, and District County) and is supplied by two potable water services. Planning, locating, and sizing the irrigation controller for both the current and the future landscape development required extensive coordination with the developers and The City of Medicine Hat. In addition, irrigation pressure in some parts of the project was insufficient.

SOLUTIONS
LIS underwent thorough coordination with the Engineers and the Developers to identify the overall irrigation water requirements of the entire project in order to size the irrigation water services (one 200mm and one 50mm). Irrigation controller (at the time The City utilized the same Motorola irrigation control system as The City of Calgary) locations were coordinated to separate the future school site from the remaining sports fields and adjacent MR sites (three total). This detailed planning and preparation will better accommodate the future decommissioning of the irrigation system when the school site is developed. As part of the irrigation tender package, LIS designed and specified a booster pump configured to compensate for system losses and maintain proper operating pressure.